Yvonne Staples faisait partie du célèbre groupe The Staples Sisters dont la musique a servi de toile de fond au mouvement de la défense des droits civiques dans les années 1970.
Yvonne Staples est née à Chicago en 1937. Elle est la deuxième fille de Roebuck "Pops" et Oceola Staples. Elle commence à chanter avec sa jeune sœur Mavis Staples et son frère Pervis Staples dans les années 1940 à l'église de leur oncle. Les Staples Singers, groupe formé en 1948 par Pops Staples et ses enfants est resté actif jusqu'en 1994.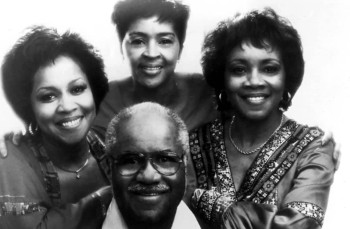 Staples SingersCe n'est qu'en 1970 qu'Yvonne, rejoint le groupe en remplacement de son frère Pervis Staples. Les harmonies des trois sœurs, Cleotha, Yvonne et Mavis, aidées de la guitare de Pops, produisent alors le son caractéristique du groupe, mélange de gospel, de Soul et de Rythm & Blues. Les membres du groupe deviennent les symboles de la fierté noire et de la réussite dans les années soixante-dix. Ils enregistrent chez Stax des succès comme If You're Ready (Come Go With Me, Respect Yourself). Ils sont même N°1 haut hit parade en 1972 avec I'll Take You There.
Le groupe obtient un Grammy Awards en 2005.
Yvonne Staples, atteinte d'un cancer, est décédée le 10 avril à Chicago à l'âge de 80 ans.