News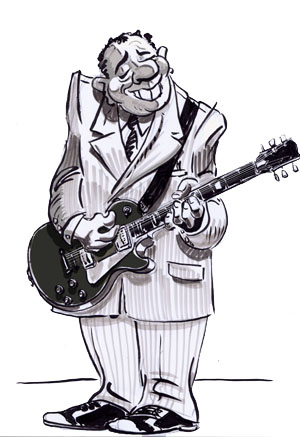 Cette page rassemble les informations sur le Blues recueillies sur Internet ou transmises à BLUES Magazine. Elles sont affichées par ordre chronologiques de parution. Les archives rassemblent les principales informations recueillies.
Les dates de manifestation font l'objet d'une page spécifique accessible en utilisant le lien du menu situé dans la colonne droite.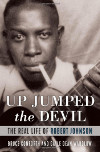 Après le dernier documentaire de Netflix sur Robert Johnson, Devil at the Crossroad, voici un nouveau livre de 336 pages sur la légende du Delta Blues. Écrit par Bruce Confort et Gayle Dean, la crédibilité des coauteurs sur le sujet n'est pas à remettre en cause : Bruce Confort est musicologue, professeur d'histoire américaine, cofondateurs du Rock hall of Fame, et Wardlow est l'historien du blues qui possède la plus importante collection au monde d'enregistrement de Blues d'avant-guerre. Le livre, Up Jumped the Devil, est disponible depuis cet été sur Amazon. Il est en anglais et fait l'objet de nombreuses critiques favorables. Il ne reste plus qu'à attendre une traduction en bon français pour en faciliter la lecture…

Une vente aux enchères d'objets ayant appartenu à BB King a eu lieu le 21 septembre dernier à Beverly Hills en Californie. Les 15 enfants de BB King étaient d'accord pour cette vente sauf une de ses filles qui aurait préféré que tous ces objets aillent dans un musée, en particulier la guitare Gibson ES-345 de couleur noire qu'avait offerte la maison Gibson à BB King pour son 80e anniversaire.
Le célèbre club parisien de Jazz qui rassemble tous les amateurs de bonne musique n'est plus à présenter.
Le New Morning est créé en 1981 à l'emplacement d'une ancienne imprimerie du Parisien Libéré rue des Petites Écuries par Eglal Fahri, une amatrice de Jazz d'origine égyptienne.
Eglal Fahri naît au Caire le 8 avril 1922 sous le nom d'Egla Zananiri.

Jimmy Johnson a participé à l'enregistrement de centaines de tubes dans les années 60 et 70. Il a contribué avec ses compères du studio Muscle Shoals Sound, à donner la couleur caractéristique des titres enregistrés dans ce studio d'Alabama.
Jimmy Johnson a été bien plus qu'un guitariste imaginatif, puisqu'il a été aussi un producteur et un ingénieur du son très recherché.